We all want financial independence and success, no matter what level that means for us. More money means more freedom into living your life to the fullest and provide those you love with all they need.
Either if you want to grow your company, get a raise or simply save more money, financial success requires the same level of mastery. But sometimes is hard to know where exactly we lose control. Here're 5 reasons why you might kill your own financial success:
1. You lack discipline
This is very important because discipline gets things done. Without discipline, you don't have the proper amount of action to succeed. You might have the best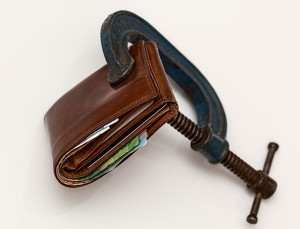 ideas, you might have the best reasons and you even might have the best opportunities. But without a discipline to take actions daily and get things done effectively, no other resource is valid. If you have the best discipline you can succeed even in the worst conditions.
Discipline is the embracement of human spirit. Because that's our strength: the ability to never give up no matter what happens around us.
Do you think there is a coincidence that successful people wake up early, have workout routines, they plan their day ahead, they keep a schedule and try to avoid random things as much as possible? Definitely not. Discipline has what helped them get to success and maintained it.
2. You have small goals
I've said it once, I will say it again: you must have a big dream. Small goals don't excite enough, don't give you the energy you need to get things done, don't light up your spirit. You need to have them big, whatever that means to you. We all have different versions of big dreams, so it's important to know what exactly they are. Don't shape your dreams over other people's opinion. Just make it big enough to satisfy you, to feel fulfilled and happy with the results when you get there.
Once you got your big dreams figured it out, never give up on achieving them.
You might also like: Be Your Own Hero
3. You don't trust in yourself
Confidence is the foundation of motivation. Maybe you've always tried to motivate yourself. You always pushed forwards, always worked hard, never gave up. But if you feel doubt inside your soul that maybe you are not up to the challenge, that's going to be your failure. Because subconscious will interpret that as a: "I don't want to achieve success because I can't handle it". And you will go to manifest it without even know it.
You are capable of it! If you have a dream you have a way to make it real. God gave us all we need.  You have what it takes inside of you. No matter how much you are going to fail, no matter how often you will have to start over again. As long as you never give up on your success you are going to get there. Period.
4. You don't manage time properly
Killing time is suicide! Ok? Whatever doesn't help you get towards success, doesn't provide any value and doesn't give you the knowledge for progress it's just a waste of time. Sure, you need an hour or two per day to relax, but some people waste over 4 hours watching TV. If you sum up time you spent on social media, time needed for transportation, basic needs, eating, you might lose 8 hours daily easily. Add to that 8 hours for sleeping and that's 16 hours per day filled time. That means you have 8 hours to be productive. You either have a job, or you go to school, and that time gets easily filled up too.
What if you can get 2 hours back every day just by removing social media, TV or hanging out for drinks. That just saved you one day in almost two weeks. It's 24 hours you get back in just 12 days. What if you can get 3 hours? Or 4 hours? Won't be that a life changing decision?
Life is made of time. So if you love life make sure you don't waste time. That's what Bruce Lee taught us.
5. You have a lack of love in your life
"What love have to do with anything?" Well, love is everything. We have many treasures in this world, but love is the greatest. That means if it comes down to it: never trade love for money. Never!
You might win more money in the short-term. But as time goes by and you start to feel unfulfilled, empty and unhappy, everything gets down to drain. It's better to live on the beach, in a tent and know what love is than to live in a mansion alone. Simple as that.
If you have a lack of love in your life, if you don't show love to your close ones, if you are not grateful enough for those who love you, you will feel empty. And that hole you have inside can't be filled with all the money in the world, all the addictions money can buy or all the physical pleasures. That can be filled only with love.
So when it comes to goals, get love first and money second. 
"Self-sabotage is when we say we want something and then go about making sure it doesn't happen."

Alyce P. Cornyn-Selby