When it comes to treasures and blessings that this life has to offer, love is the greatest one of them all. We live to love, more than we love to live. Therefore, is critical for us to master this beautiful and sweet art of love. If we don't, we can't be truly happy and fulfilled. You can have all the money in the world, all the treasures, all the fame, and it's still going to be empty without love.
"There is no greater value than love. Better to live in a tent on the beach with someone you love than to live in a mansion by yourself. One person caring for another, that's one of life's greatest expressions. So make sure in your busy day to remember the true purpose and the reasons you do what you do. May you truly live the kind of life that will bring the fruit and rewards that you desire. "

Jim Rohn
Today we are going to talk about it and get a deeper understanding of what is love and how it influence our life. I will also give you the number one rule to amplify your love in your relationship at the last key point. Either if you are single, waiting and preparing for the love of your life, or you already found him or her, this article will provide a much better understanding of how this beautiful emotion work. The more insight you get on a topic, the more confidence, therefore, the more competence.  And trust me, you want to be the best you can be at loving.  It will bring tremendous joy and passion into your life.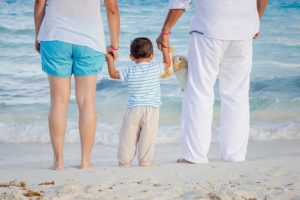 Everything we do is empowered by love
Think about every great accomplishment made in this world, every heroic act, every passionate businessman that build a huge brand that left an unshakable mark on the people, every great leader that pave the way to victory; they were all fueled by love. Either if it's the love for your family, for your spouse, for your community or for yourself, that's the ultimate and strongest reason. It's more powerful than the survival instinct. It's more powerful than anything else.
If you feel like your life is empty, and nothing can satisfy you, the love is missing. You might have people around you that love you, but without igniting this emotion into your heart and spread it around, it's almost nonexistent.
Love is also the ultimate reason to achieve goals in life. If you have the right "why" you will figure it out the "how". This is the strongest "why" you can have in your life. Either if you are thinking about the ones you have and love you or the ideal partner you want to meet in the future and the family you are going to create, this is the most empowering reason to achieve success in life. When you got love igniting your heart into moving forward and provide those you cherish with everything they need, there's no stopping you. There's no stopping for a mother that wants to feed her child. There's no stopping for a man who wants to show appreciation and love to his woman. There's no stopping for those that want to help people in need. Love is the greatest treasure, but also the greatest fuel.
Love is a skill that requires practice and improvement
This is a point maybe not so obvious. Love is a blessing and a treasure, but it's also a choice. You chose to love and spread it around unconditionally. To receive it is easy, but let's be honest about it, the whole point of loving is to give. That's why we should all understand that love is a skill, and like any other skill it requires practice. It requires from us to get better and better at spreading love unconditionally, and also appreciate it more the one we get back.
If you are in a relationship and you don't constantly improve your giving, then you are falling behind. It's a never ending process of progress. If you have a business, you must always improve it to not fall behind the competition. If you are a singer, you must always improve the quality of your songs. The same thing goes with love, we must always improve the way we give it to our special someone or to our families.
There are a lot of guides that you can read, audios that you can listen, videos that you can watch or seminars that you can attend in order to improve the quality of your relationships. Once you realize that the matters of the heart requires as much or even more training than anything else, you shift your focus into improvement mode. Suddenly, you won't be worried about what you get, you will focus on what you give and how you give it. You will be so busy improving yourself, that you won't have time to see something negative about your soul mate. Not to mention that you will inspire so much positivity and love into your closest ones, that they will blossom like a rose and shine like a diamond in your presence.
First, you give, then you get
This is the number 1 rule in love, and if you respect it I guarantee you that any relationship you have, in any kind of situation, will dramatically improve. There is something special about a selfless love that ignites everything it touches. In my personal opinion, loving unconditionally is the only way to love. Yes, you must have standards, you must know what you want from your partner and settle for nothing less, you should go where love is; but if you are with someone that truly loves you this is the key to taking it to the next level.
You might also like: First rule in love: give more than you expect to receive
I realize is difficult in the beginning to love without conditions, to just focus on giving without expecting something back or measure it out, but as soon as you get to that point where you only spread unconditional pure love, there is a magic that makes any kind of pain vanish. I love a quote from Mother Teresa that says something like: "if you love until it hurts, there can be no more hurt, only more love." And I found it on my own. I got my heart broken when I gave love and didn't get it back from that person, I got my heart broken when I put my whole trust and I was disappointed afterward. But all these things were heart building moments. Just like there are character building moments, there are heart building ones. Some people call them problems. I call them a foundation of who I am. There is so much wisdom that you can get from a painful moment, that it will transform your life into a positive dream achieving one if you let the lessons build you up.
So leave your past behind. Leave your pain behind. Just focus on giving your partner the best loving person that they can call "sweetheart".  Don't worry, you will teach them to love you too, but first you give. First, you meet their needs. We all walk around with a big sign on our forehead saying: "Please understand me. I need love. I've been hurt". If your loved one chose you, that means in their heart they believe you are the one that you can save him or her. Go out there and love openly, that's the beauty of it. Because it transcends higher than ourselves and the more you give it the more you have it.
What does love means to you? I will be glad to hear it. Leave down your opinion. As a challenge, in the Facebook comments below tag your loved one to let him or her know how much they mean to you.  Have a lovely life! ❤