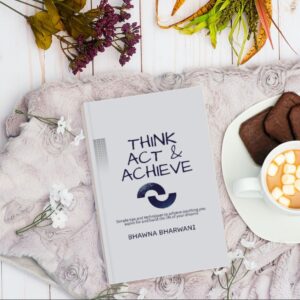 Reading good books help us have a good life.
Today I recommend this book: Think Act & Achieve. It's quite a good read for people who want to achieve their dreams but feel stuck. This book provides the insights needed to rewire your own habits and develop new ones which will help you have the life you desire.
According to the description,
"Think Act & Achieve will help you make them a reality. The author reveals practical strategies discovered in her own life that will teach you how to follow the process of achieving any goal.
The book provides clear steps to remove distractions, replace bad habits with the ones that matter, get focused on your goals and advance as fast as possible towards a life you love.
You CAN create a happier, healthier, and wealthier life, and this is the guide on how to do it."
You can purchase the book on Amazon with the following link: https://www.amazon.com/gp/product/B0B4C971DS/
The book is currently at discount for $0.99!