It's not just about dodging the negative because we must deal with it to improve our lives. But it's the winning mindset and energy that we get from focusing on the bright side, that helps us change our lives into better ones.
That's how we change the world, providing a positive example with our lives and giving something valuable.
I was confused at first too. I used to think that optimistic people are just ignoring the troubles that are all around them. Now I know that there is good in the world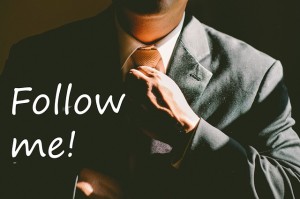 like it is bad. It matters which side we choose to see. It has much deeper purpose and it's much more selfless than you think.
Yes, the point here is to make you feel good, to have gratitude in your heart for what you have, to be able to see opportunities and bring out the best out of you. Because the way you feel will influence the results you have.
If you feel down and frustrated all the time, you can't succeed even in the best conditions. But when you are optimistic, joyful, grateful, compassionate, loving and passionate in life, you can get things done no matter the conditions. It won't matter what happens around you because you control what happens inside of you.
You see, if you want to take care of your family, to spread love in the lives of those you care about the most, to make an impact in this world that will continue to last even after you're gone, if you want to help those in need, you gotta have a positive mindset.
Successful people maintain a positive focus in life no matter what is going on around them. They stay focused on their past successes rather than their past failures, and on the next action steps they need to take to get them closer to the fulfillment of their goals rather than all the other distractions that life presents to them.

– Jack Canfield
You gotta have the intelligence to see opportunities, the passion for getting things done, the love to spread around. And you can only have these if you focus on the positive.
I don't like seeing people suffering, and if I could I would take all the pain from the world. But if I keep focusing on that, what good can I do? If I am watching the news all the time and see these people suffering, will I have the energy to change something in this world? No.
I would be depressed, sad and I won't be able to do anything. It's not that I am not aware or compassionate for what's happening, is that I prefer to focus on something I can positively change. The things I can do. Switching my focus from the things I can't change into those I can change, was the major catalyst for success in my life.
Don't get me wrong, I never encourage positivity without action. That's nonsense.
We need to focus on the positive to be able to action in a way that will make us progress. And when our lives are progressing we can help others progress too. There isn't a stronger force to change than our example we give to the world.
If you are reading this, that means you are a leader. You are that kind of person that others always enjoyed following. You have the power to inspire others and to change them. The world needs positive examples, not to offer them benefits, but to inspire them into improving themselves.
Be positive to do positive and to inspire others to change their life into reaching full potential. 😄
How is this article helpful for your life? What changes you will start to make to be more positive? Share it with us in the comments.