If you ever wondered how effective is intermittent fasting at helping you lose weight, this article will provide the answer.
If you don't know what intermittent fasting is, please read my article on what is IF first.
Now, to find some examples of people that lost a lot of weight using intermittent fasting, I went to Reddit and I did a lot of searching.
All the examples below are from people that submitted their pictures on Reddit with all the details about their journey. I don't have the rights of any of these pictures, and I'll provide a link to the source of each photo.
I wanted to find some real-life examples of how intermittent fasting works, as companies can easily fabricate these images in trying to fake big results. But these photos are real, and they are from people that managed to lose a lot of weight using IF.
As you are about to see, some examples are really spectacular, and they come after one year or so. That means intermittent fasting is working good in the long-term.
The most prominent case for short-term weight loss was a man that lost 35 pounds or 15 kg in 3 months. Now let's get to the examples.
Female went from 180 lbs to 120 lbs in around a year (from 82 kg to 54 kg)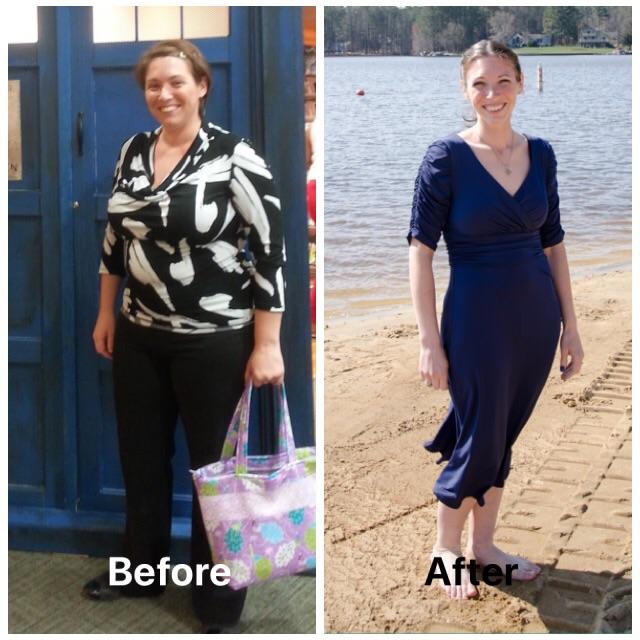 "Starting at 180 the initial 30 pounds was lost in about five months. It was mostly due to not eating my kid's leftovers and eating just one meal a day. I didn't get into healthy eating yet so the meal was not healthy, it was a lot of calories and I drank a lot of soda still. The rest melted off in three months. I went to diet soda less frequently and on. 16/8 schedule. Some days I couldn't get my hands on real food due to truck driving parking situation and just ate a few fiber one bars for that day."
Source: https://www.reddit.com/r/intermittentfasting/comments/94qm5r/before_after/
Male went from 220 lbs to 185 lbs in 3 months (from 100 kg to 84 kg)
This person used 16:8 intermittent fasting with exercising 4 times a week to get rid of 35 lbs (16 kg) of extra body fat in 3 months. He kept his daily intake at 1500 calories.
Source: https://www.reddit.com/r/progresspics/comments/7rcai8/m2361_220_185_45lbs_3_months_intermittent_fasting/
Female went from 248 lbs to 148 lbs in one year (112 kg to 67 kg)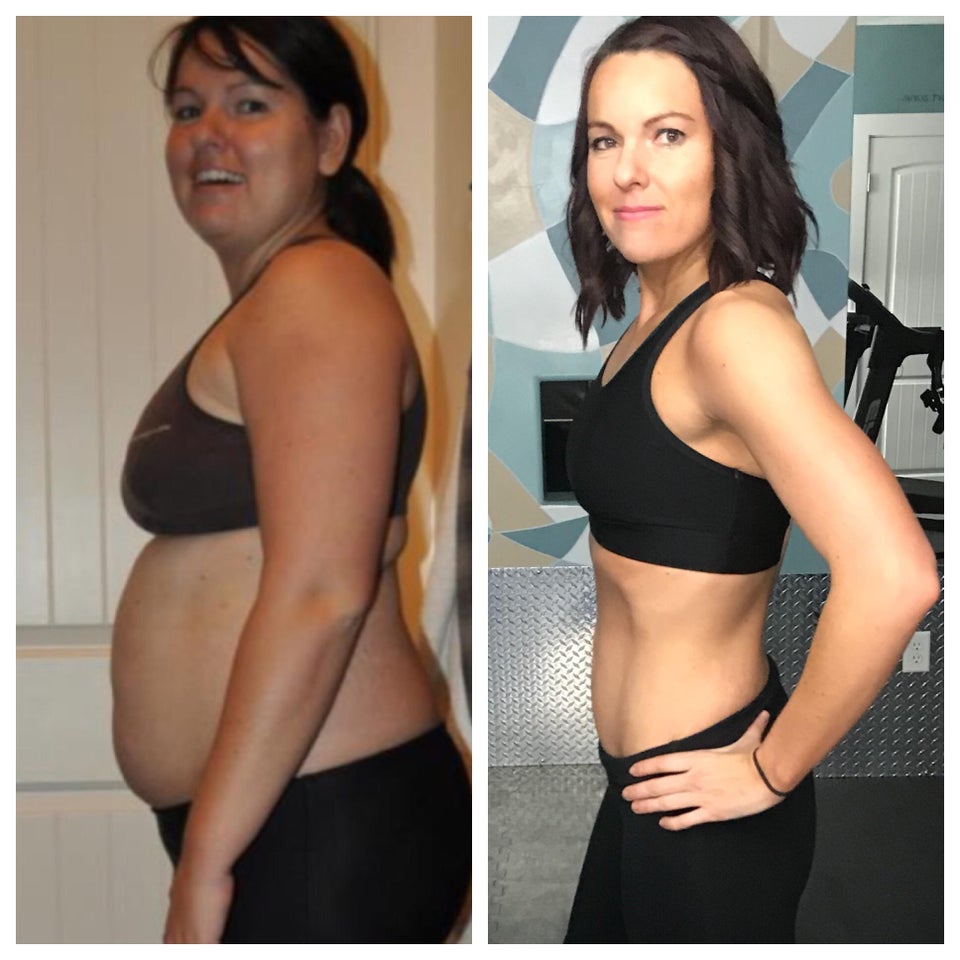 "I started with way too much way too fast. I started fasting for 20 hours and eating for 4 without adjusting. I didn't understand how important it was to ease into it. I was so used to dieting and restricting so much when I started a weight loss program I almost quit because it was way too hard. I started doing more research and pushed forward my eating window to a 16 hour fast 8-hour eating window. It made it doable. I made the mistake of thinking I could eat whatever I wanted in my window gained weight at first and was completely frustrated."
As you can see, it's extremely important to know how to do intermittent fasting for it to be efficient. That's why I recommend following a professional guide such as the Eat Stop Eat Diet.
Source: https://www.reddit.com/r/intermittentfasting/comments/bgpn4a/one_year_of_intermittent_fasting_and_one_hundred/
Male went from 240 lbs to 190 lbs in one year (109 kg to 86 kg)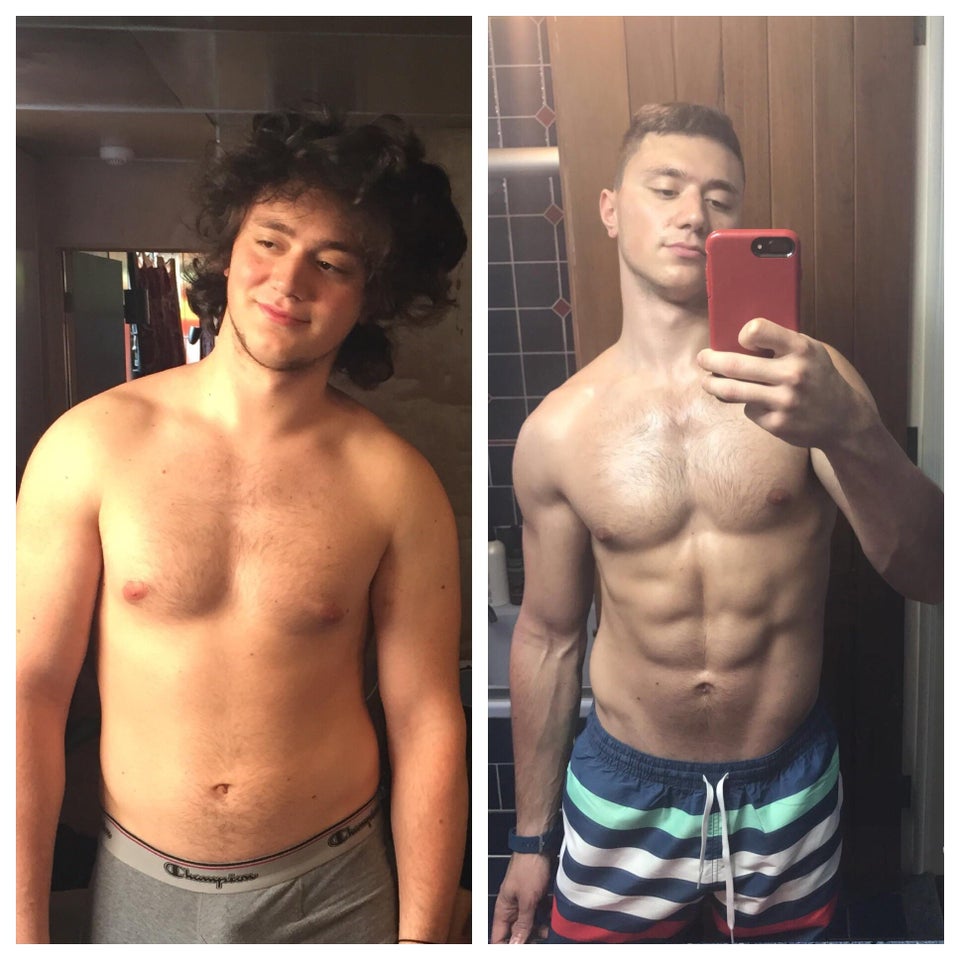 When asked what he used to lose weight, the user said: "Intermittent fasting and fasting cardio. I'll eat twice a day within a 6-hour window. I'll also workout in the morning before I eat anything so I'm burning pure fat. If weight loss is your goal then you have to count your calories. It's as simple as burning more than you ingest. If muscle growth is your goal then you have to consistently train with weights at least 3 times a week."
Source: https://www.reddit.com/r/uglyduckling/comments/6j3d9p/2223_one_year_transformation_from_the_college/
Male went from 282 lbs to 160 lbs in 15 months (128 kg to 73 kg)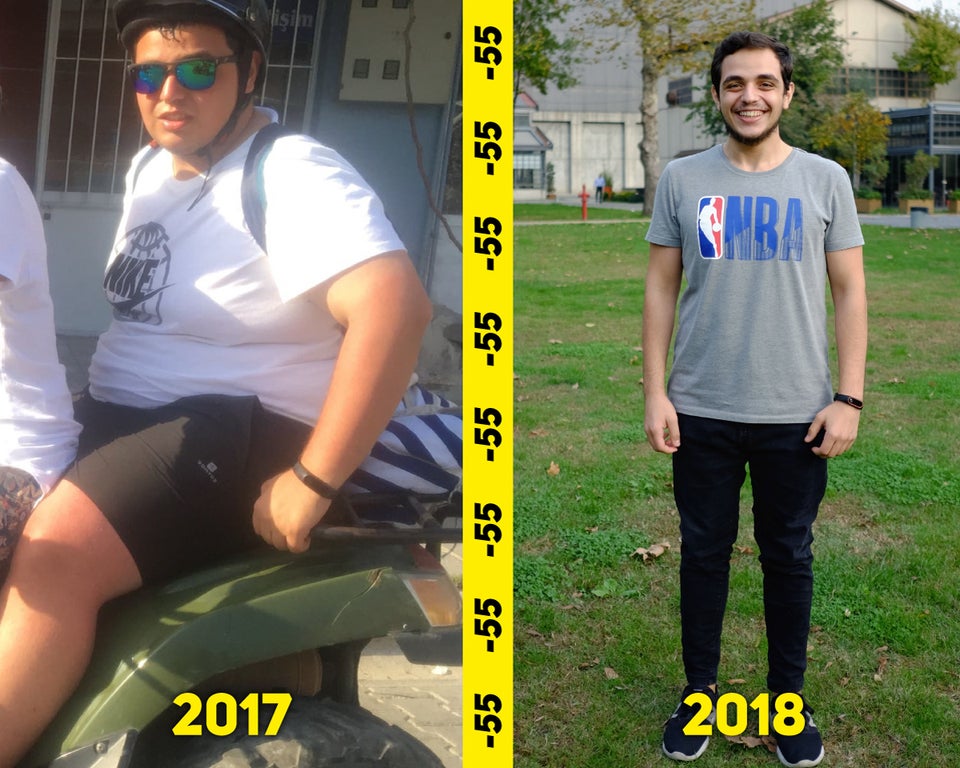 We don't have much information from this user, except for the title details. Still, his 15 months transformation is pretty amazing.
"M/22/5'7″ [282lbs > 160lbs = 122lbs] My weight loss progress in 15 months. I did weightlifting and minimal cardio. The Amazing Results of Intermittent Fasting! (IF)"
Source: https://www.reddit.com/r/progresspics/comments/9pvzub/m2257_282lbs_160lbs_122lbs_my_weight_loss/
Female went from 197 lbs to 150 lbs in 7.5 months (89 kg to 68 kg)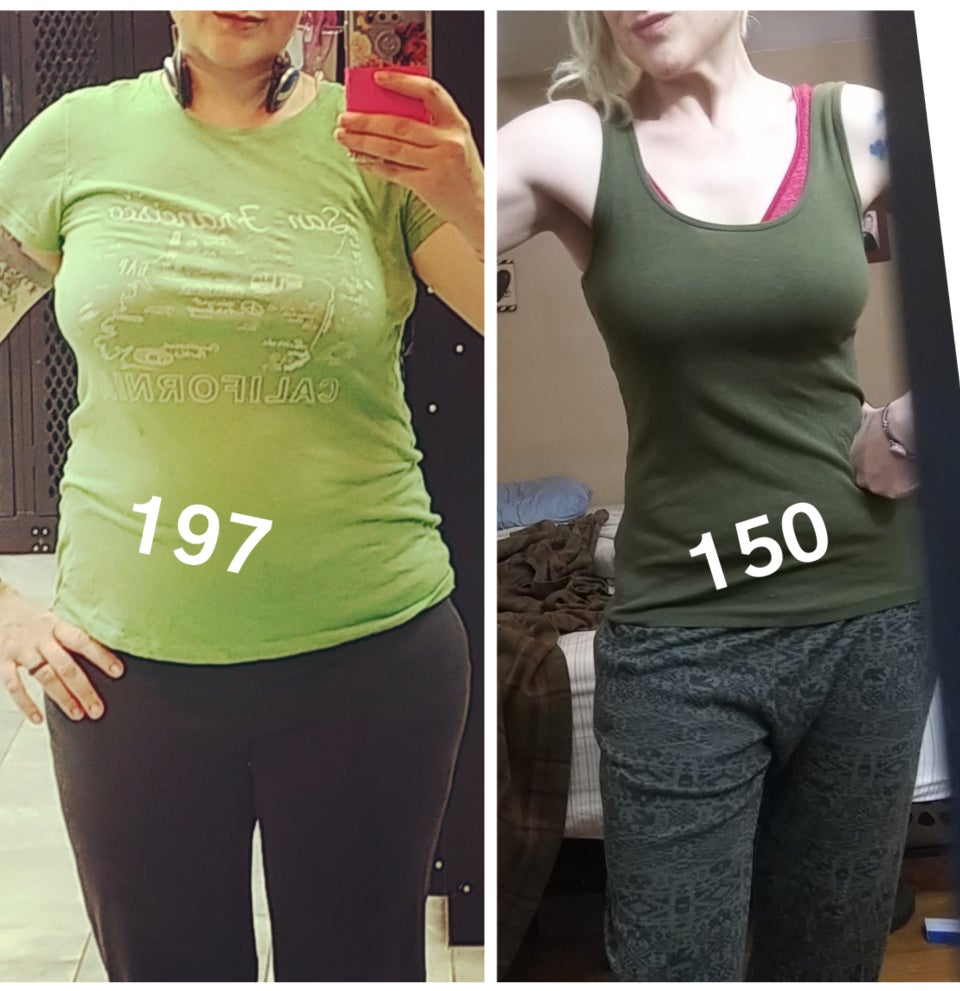 "F/40/5'9″ [197 lb> 150 lb= 47lb] (7.5 months) Intermittent fasting and working out! 20:4 most days, but I average 21:3. NO CICO, NO KETO! Just clean fasting and eating well within my window. It doesn't need to be complicated."
Source: https://www.reddit.com/r/progresspics/comments/b6x2nf/f4059_197_lb_150_lb_47lb_75_months_intermittent/
Male went from 320 lbs to 205 lbs in two years (145 kg to 93 kg)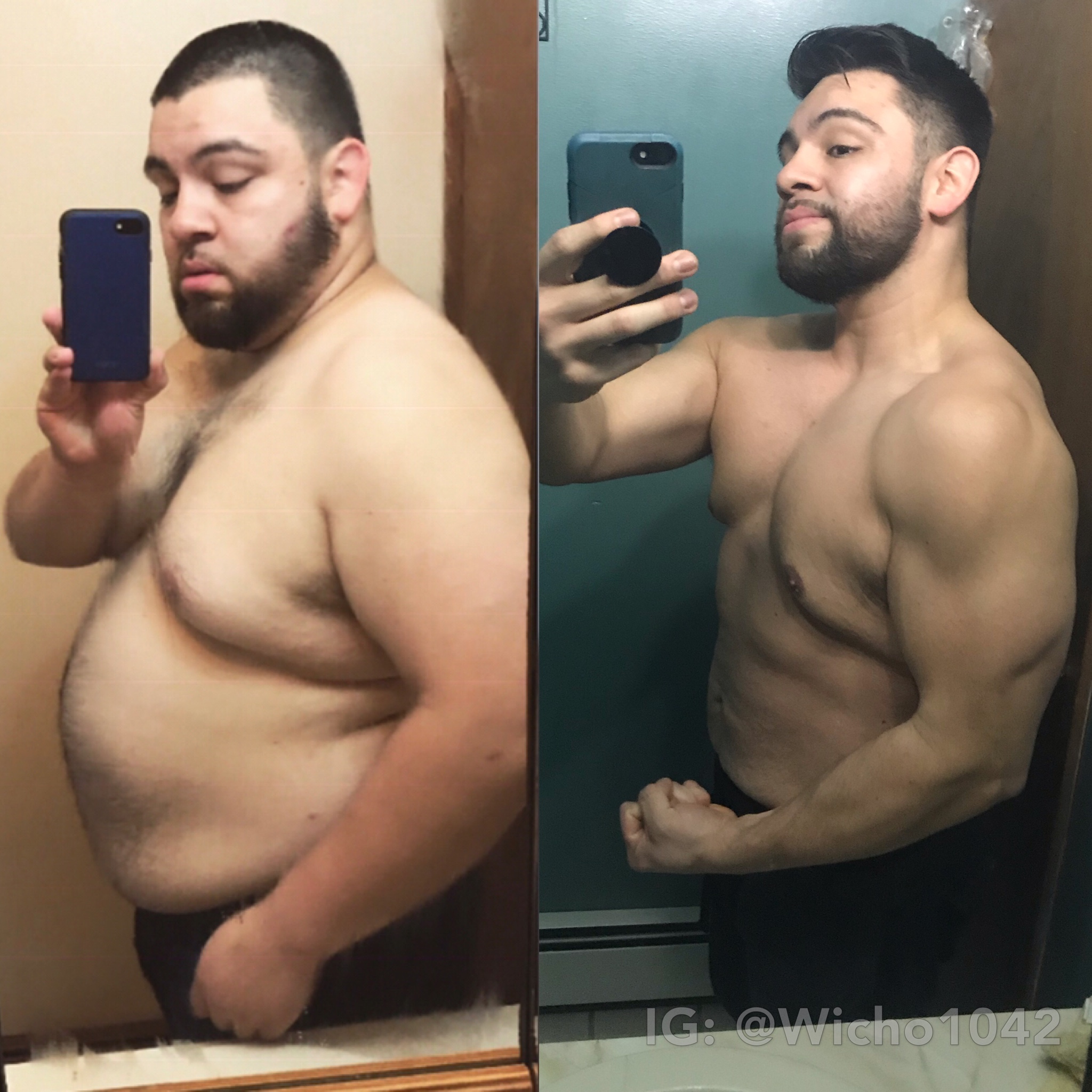 "Intermittent fasting was a game-changer for me. I wasn't anyone special; If I was able to do it anyone can. Lost 115 lbs Just under 2 years by Lifting/Running and Intermittent Fasting."
Source: https://www.reddit.com/r/loseit/comments/ain6w2/intermittent_fasting_was_a_game_changer_for_me_i/
Conclusion
Intermittent fasting works, especially when we talk about the long term. That is clear and obvious.
What is also clear is that you need to know what you are doing if you want to have the best results with it. Having a clean diet and nourishing your body is also essential to losing weight.
Some people combine keto with intermittent fasting to see faster results, as a keto diet puts your body in a fat-burning mode and stops the cravings carbs produce.
There are plenty of variations of IF that can be used for losing weight, and they are all effective if they reduce your total weekly calorie intake.
If you want to jump-start into intermittent fasting and have good results, I recommend the diet Eat Stop Eat, which provides all the information you need to know about fasting and how to do it efficiently. If you want keto combined with fasting, I recommend trying the 28 Day Keto Challenge instead.
And if you want to lose weight faster using a specially developed diet that uses keto, fasting and working out to drop a lot of weight in 3 weeks, I recommend the 3 Week Diet.
To your health!