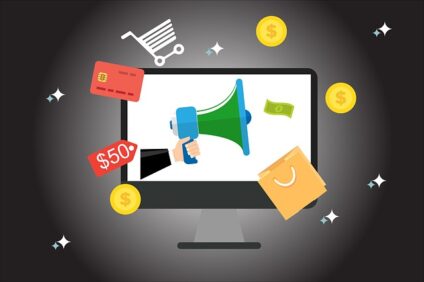 You may have heard of the term "Dropshipping" but you may not know what it exactly is or just have a vague idea of what it is and sounds like something only certain people can do. That's not true. 
Anybody can start a successful dropshipping business. In this article, we will learn how to start a dropshipping business from scratch.
What is Dropshipping?
Dropshipping is in simple terms selling somebody else's product for a higher price without actually owning it. When somebody makes a purchase you can just have the supplier send the product directly to them without you ever having to handle, store or even see the product. 
Finding Products To Dropship:
The most common websites people take their products to dropship from are Aliexpress and Alibaba. There are two main advantages of using these websites.
The Advantages:
● Almost all of the products are manufactured and exported directly from China. Therefore, the products are cheap so you can easily sell them for a profit at a price that would be considered a normal price in your country (or even lower).
● These websites themselves already know that most of the orders are going to be from drop shippers so they do not include receipts or other promotional cards in the packages.
The Disadvantage:
● The shipping times are very long (sometimes even up to 3 months) even though there are options in which you could reduce the shipping times at a higher price but you cannot go above your profit margins.
Although these two websites are the most famous and most effective, these are not the only websites. Dropshipping can also be done with eBay. There are also so many suppliers in the market now but if they are usually not from China the prices can differ by a big margin.
You can also use an integrated supplier directory in your store's backend, like Oberlo. Oberlo is the preferred method for Shopify Stores.
Making A Product List:
Now that you know where to find the products from, it's time to start listing random products to sell for a profit right? WRONG! This is the most common mistake beginners make is they think they can just create a "general" store and start dropshipping successfully.
This idea seems good but doesn't work in practice. Reason being that in a general store people are looking for competitive prices and in most cases, in dropshipping, you cannot offer competitive prices to compete with the normal general stores. 
What you should be focusing on is creating a niche product list so that you have only one category of people to target and do something unique to add value to your store to make people buy your higher than regular prices. 
For Example: Offering pet products with the value of having a percentage of the proceeds go to animal rescue. A great example of a niche-based store with the value addition of supporting animal rescue.
Selling The Products:
There are many ways to sell your dropship products but the main ones we will discuss here.
On An Online Store:
By an online store I mean by having a website solely dedicated to selling products i.e an online store. There are many services you can use for this the main ones being Shopify and Wix as these have really simple apps that make importing products for drop shipping easy. Also, they already have a simple set-up that doesn't require much coding skills.
Selling via an online store is the recommended method as people feel more secure buying from a website and you can include more payment options in it.
On Social Media Platforms:
In this method, you post pictures of the products on your social media platforms with a price tag on them. When somebody wants to order they can directly pay you and you can pay the supplier and get the order delivered to their address directly.
On Classified Sites:
This method is pretty much similar to the one for social media platforms but is a bit different. It is the same as selling products you own but here you can just post pictures of products you want to dropship and when somebody is interested in buying them you can simply deliver the products to the customer's address.
Conclusion:
Starting a dropshipping business seems complicated but isn't. I hope this article helps in understanding the fundamentals of starting a dropshipping business. Please leave a comment if you have any questions.